No. 8 Clemson Falls to No. 7 West Virginia 1-0 On the Road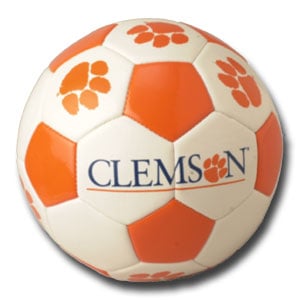 MORGANTOWN, W.Va. (CAC) – In a matchup of two top-10 teams, the eighth-ranked Clemson women's soccer team dropped a 1-0 decision to seventh-ranked West Virginia on Friday night in Morgantown, W.Va. With the loss, the Tigers drop to 2-1 on the season, while the Mountaineers improve to 2-0-1.
West Virginia maintained control on offense for the majority of the first half, leading 9-3 in shots and 5-0 in shots on goal, but five first-half saves by senior Kailen Sheridan kept the Mountaineers of the scoreboard. Amandine Pierre-Louis gave West Virginia a 1-0 lead in the 57thminute, which it would not relinquish. Sam Staab had perhaps the Tigers' best chance of the match in the 77th minute, but her shot hit the cross bar and went out. In the final minutes of the match, junior Shannon Horgan took a shot that was saved, and the Tigers earned a corner kick, but were not able to capitalize.
For the match, the Mountaineers had an 18-6 advantage in shots, however corner kicks were 5-2 in favor of the Tigers. Sheridan finished the match with seven saves in her first start of the season, after returning from Rio for the Olympics where she won a bronze medal as an alternate for Canada's women's national team.
The Tigers return to action on Sunday, Aug. 28 when they host Elon at 2 p.m. at Historic Riggs Field. Admission is free for all regular season home women's soccer matches.