Clemson jumps to fourth place at NCAA Regional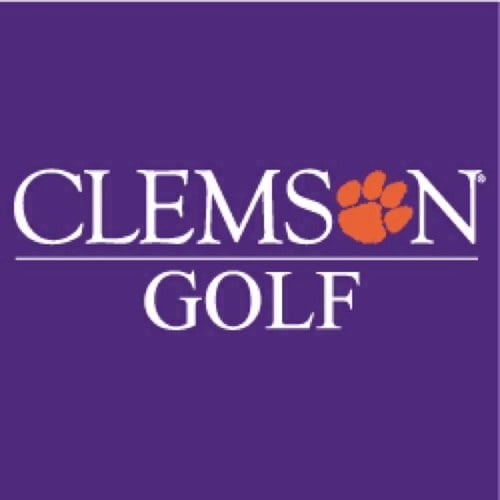 Athens, Ga. (CAC) — Ana Paula Valdes, Kennedy Swann and Sydney Legacy all shot under par on Tuesday to lead Clemson to a 282 team score and a seven-place improvement in the team standings at the NCAA Women's Golf Regional at Athens, Georgia. The Tigers improved from 11th to fourth place with the 282 team score that tied for the best round of the day with Baylor among the 18 teams in the field.
The top six teams after Wednesday's final round will advance to the NCAA National Championship at Sugar Grove, Illinois May 19-24. Clemson is five shots ahead of the cutline entering Wednesday.
Clemson made a 22-shot improvement on Tuesday with its six under par 282, tied for the third best single round team score vs. par in Clemson women's golf history. Kelley Hester's team jumped over seven teams in the standings, including host school Georgia. Clemson was 17 shots better than the Bulldogs on their home course in the second round.
"I have never been more proud of a team," said Hester, who played and coached at Georgia. "We needed to execute better than we did in the first round and we did that across the board. It was a total team effort." Clemson's top four players all shot par or better in the same round for the first time since Feb. 25, 2014.
"We continue to play the par three holes very well. That has been important to us in both rounds and we played the par fives much better today. All five players fought hard all day. We just have to keep competing tomorrow."
Clemson has played the par three holes in even par the first two rounds, eight shots better than any other team in the field. All five Clemson golfers have shot +1 or better over the first two rounds on the par three holes.
The five Clemson players combined for 18 birdies on Tuesday after having just seven on Monday. That included eight birdies over the last two holes on Tuesday.
Valdes was Clemson's top golfer on Tuesday with her three under par 69. Her round included her first career eagle and it is one of just two eagles by the 96 players over the first two rounds. The freshman from Mexico made a three on the par five 18th hole when she chipped in from eight yards off the green. She finished with a birdie on the par five ninth hole as well to record her second round in the 60s this year.
Swann, a freshman who entered Clemson in January, was the most consistent of the Clemson golfers with three birdies, one bogey and 14 pars. Her 25 pars through two rounds lead the Clemson team. She was one of three Tigers to finish with consecutive birdies, as she made 15-foot putts on the eighth and ninth holes.
Legacy also shot under par with a 71 on Tuesday. The junior had four birdies and three bogeys. She made a 25-foot birdie putt with a significant break on the 156-yard par three eighth hole.
Alice Hewson started with a double bogey, but battled back with three birdies on her last four holes to shoot even par. Her birdie putts on eight and nine were both inside four feet. Her 10 birdies through two rounds give her 107 birdies for the year, just one off the Clemson single season record. Her 36-hole score of 141 stands in a tie for third, just three shots off the individual lead entering the final round.
Marisa Messana showed great improvement as well on Tuesday with a three over par 75. She finished with consecutive birdies as well.
Clemson will begin play off the first hole at 8:27 a.m. on Wednesday with Northwestern and Tennessee. Clemson players will tee off until 9:03 a.m. when Alice Hewson is Clemson's final player. Scoring is available on Golfstat.com.
NCAA Athens Regional
May 8-10, University Course, Athens, Georgia
Top 10 Team Standings
Alabama 573, 2. Baylor 578, 3. Michigan State 581, 4. Clemson 586, 5. Northwestern and Tennessee 588, 7. Georgia 592, 8. Arizona 595, 9. Augusta 596, 10. North Carolina 599.
Clemson Individuals
Alice Hewson 69-72/141; 30. Ana Paula Valdes 79-69/148; 30. Kennedy Swann 78-70/148; 34. Sydney Legacy 78-71/149; Marisa Messana 79-75/154.