SC state senator brings medical marijuana bill to chamber floor after years of effort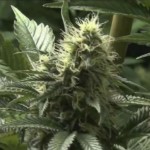 COLUMBIA, SC (WOLO) — One Republican state senator has been working on a bill to legalize cannabis for medicinal use for more than seven years.
This week was he first time that bill has been discussed on the chamber floor after being blocked by one vote last session.
"I mean what we're talking about in this bill is empowering physicians to provide patients with medicine that we know can help them," said Sen. Tom Davis from Beaufort.
The bill would still forbid smokable products and medical marijuana would only be available for patients with a certain set of conditions, such as cancer, Crohn's disease and PTSD.
"We've got 37 states that have legalized it for medical purposes. 37 states that have recognized that physicians ought to be the ones in consultation to decide upon a course of treatment," Davis said. "I think at the end of the day that's what the South Carolina Senate will approve, the House will as well and Governor McMaster will sign it into law."
Davis has been proposing medical marijuana since 2014 and has invested years of research into the issue. He has answered questions about concerns over the bill at the statehouse this week.
"There have been concerns expressed in regard to if someone with a medical cannabis card divert it for recreational use. I think we have safeguards in there that guard against that," the senator said. "There are some who have issued concerns about whether cannabis will be safe for public consumption. We have provisions in the bill that require independent labs to view it for purity and label it in terms of the ratio of CBD to THC. A lot of safety protocols are in place."
However, just this year, an Aiken County Sheriff wrote against medical marijuana in a message paid for by the South Carolina Republican Party. Yet the Republican senator behind the cannabis bill says there should be no doubt concerning the need for marijuana when it comes to certain ailments.
"Even the opponents of the bill would concede that cannabis could be of medicinal benefit with certain conditions. The weight of medical evidence in that regard is overwhelming. That's not being disputed anymore," Davis concluded