Lt Gov Ard: He won't quit amid grand jury probe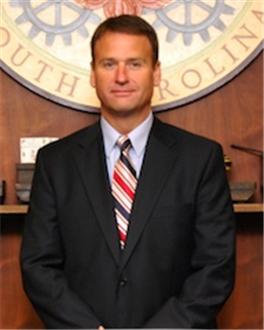 COLUMBIA, S.C. (AP) — South Carolina Lt. Gov. Ken Ard says he will not resign as a grand jury investigation of ethics charges against him begins.
Ard told reporters as he arrived at the Statehouse on Tuesday that he plans to cooperate with the investigation.
Ard is scheduled to take up his regular duties Tuesday as the Senate meets to discuss a compromise plan for how U.S. House district lines are drawn.
State Law Enforcement Division Chief Mark Keel on Monday approved a request that would open a grand jury investigation being sought by Attorney General Alan Wilson.
The investigation comes weeks after Ard agreed to pay $48,000 in civil fines to the state Ethics Commission for 107 counts for breaking state campaign finance laws by using campaign cash for personal expenses.