SC lawmakers debate US House redistricting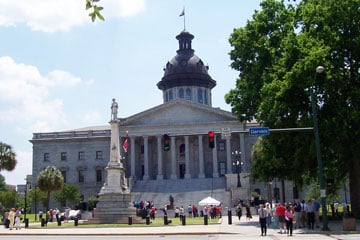 COLUMBIA, S.C. (AP) — South Carolina House members quickly adopted a plan for drawing U.S. House district lines but debate was continuing on alternative proposals.
House Republicans easily approved their favored compromise with the Senate with a 75-33 vote Tuesday.
That measure would put the new 7th District in South Carolina's northeastern corner and include fast-growing Myrtle Beach and surrounding Horry County as well as Florence and Georgetown counties.
The vote nixed a proposal the Senate approved in June that would stretch the new district between Georgetown and Jasper counties.
The House expected to take up other proposed redistricting plans before sending the bill to the Senate.
Democratic Rep. Gilda Cobb-Hunter of Orangeburg argued the new district needs to go into the lower part of the state, much as the Senate had approved.