New college graduate wins SC House primary runoff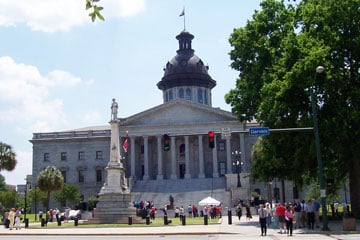 POWDERSVILLE, S.C. (AP) — A new college graduate has won the Republican nomination for a South Carolina House seat.
Twenty-two-year-old Joshua Putnam of Powdersville defeated Hamp Johnson of Piedmont on Tuesday.
Putnam got 52 percent of the vote in unofficial returns in the runoff.
Putnam will face Constitution Party candidate Dave Ballard in an Aug. 30 special election. There is no Democratic Party candidate.
Piedmont Rep. Dan Cooper retired earlier this year to spend more time with his family.
Putnam graduated from North Greenville University in May and interned in U.S. Rep. Jeff Duncan's office.
Putnam narrowly lost to Cooper last year.