Huntsman faults anti-business climate under Obama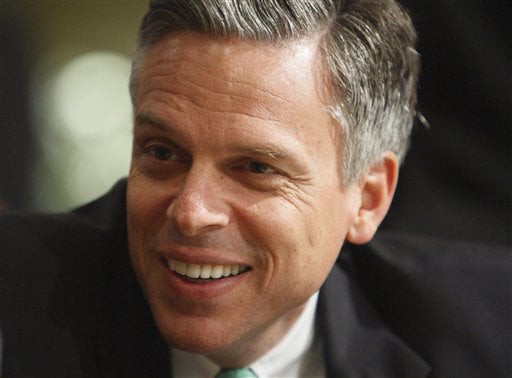 NORTH CHARLESTON, S.C. (AP) — Jon Huntsman says the downgrade in the nation's credit rating proves it's time for the country to reverse what he called an unfriendly attitude toward businesses during President Barack Obama's tenure.
The GOP presidential hopeful is telling a South Carolina audience that the nation must grow its way out of this hole.
Huntsman is languishing in early polls nationally and in early primary states.
The former Utah governor met with reporters in North Charleston on Monday after a 90-minute tour of Boeing's $750 million plant.
He says if Obama is serious about creating jobs, he will get the National Labor Relations Board off Boeing's back. The NLRB has filed a complaint against Boeing alleging that it built the plant in South Carolina to avoid unionized labor in Washington state.