Senators advance ban preventing Occupy protests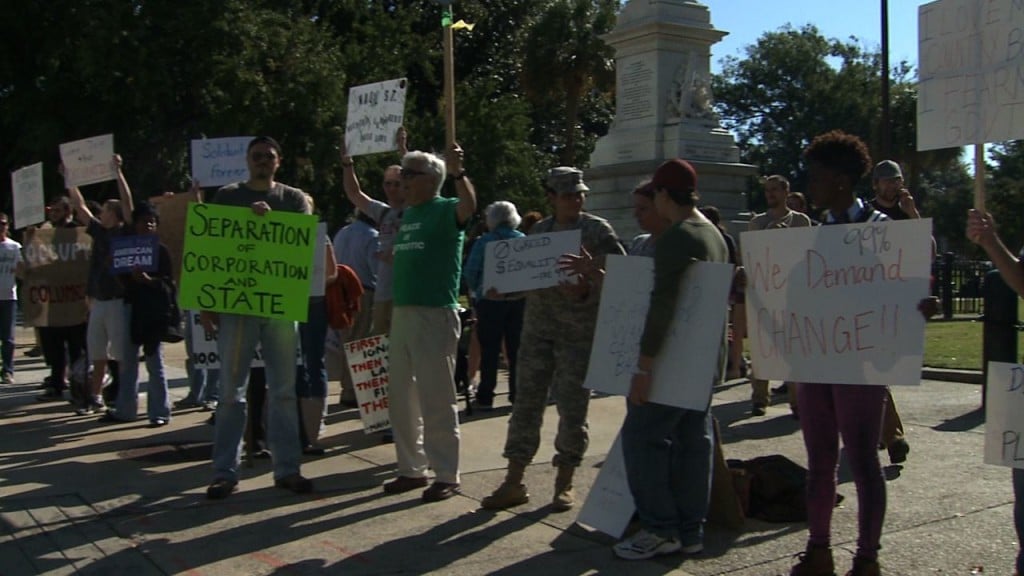 COLUMBIA, S.C. (AP) — A South Carolina Senate panel has advanced a measure preventing Occupy Columbia protesters from resuming their around-the-clock presence on Statehouse grounds.
The bill approved unanimously Tuesday by a Senate subcommittee would put into state law the emergency regulation adopted in December that banned camping and sleeping around the state capitol. The Budget and Control Board approved the emergency rule days after a federal judge said Occupy Columbia protesters could stay until regulations were put in place.
The emergency regulations expire March 18. That's several weeks before regulations created through the normal process could be in place. Legislators don't want the gap.
The court case stemmed from Gov. Nikki Haley's Nov. 16 order that protesters leave. Occupiers removed their belongings, but 19 were arrested for trespassing. Seven of them sued.