Graham warns of catastrophic military budget cuts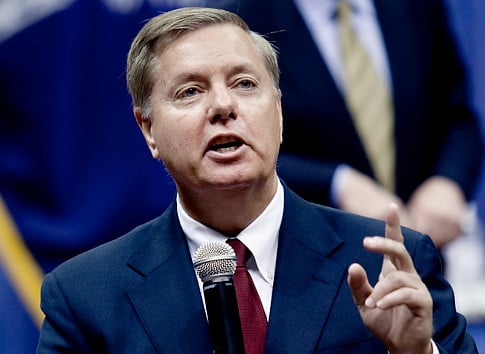 COLUMBIA, S.C. (AP) — U.S. Sen. Lindsey Graham says looming across-the-board budget cuts will have a catastrophic effect on America's military and force more than 180,000 soldiers out of the Army.
Graham wrapped up a two-day state tour Wednesday in Columbia, where he warned of dire consequences for nearby Fort Jackson if Congress can't reach a deal to take the mandated cuts off the table.
About $1.2 trillion in cuts are due to start in January because Congress couldn't reach a deficit-cutting deal last summer.
Graham says such severe cuts in Army ranks would reduce the need for Fort Jackson, where basic training is conducted.
Graham says the cuts would leave the nation with the smallest military force in decades.