Democrats response to State of the State address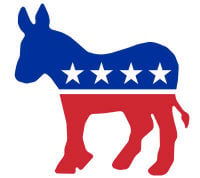 Democrats selected Jill Moylan to give the party's response to South Carolina Gov. Nikki Haley's State of the State address Wednesday. Moylan is the owner of Home Advantage Realty and lives in Columbia She grew up in Chester County and is a graduate of Presbyterian College with a master's degree from the University of South Carolina. Here is the text of her speech as prepared:
Hello. My name is Jill Moylan. I'm not a politician. But I am a lifelong South Carolinian, a wife, a mother, and, for the past 20 years, someone who's worked hard to build a small business here.
Like all of you, I love our state. Like all of you, I know our state can do better.
It's frustrating when politics keeps us from fulfilling our potential. Especially when doing better requires nothing more than doing what's right.
As a South Carolinian and a business owner, I am disappointed that our Governor and her team chose to ignore expert advice and decided not to take the steps necessary to protect our personal and private information. Their choices have needlessly endangered not only my business and my identity, but also the identity of my children and every other South Carolina taxpayer and their family.
As a businesswoman, I see economic opportunities across our state. So it's heartbreaking that South Carolina continues to have one of the highest jobless rates in the nation. Let's do the right thing. Instead of helping Georgia's port, we should help South Carolina's port. Instead of taking tax payer funded trips to Paris, our governor and her team should take a trip down Main Street, and focus on a fairer tax system that helps our small, South Carolina businesses grow.
Small businesses are forced to shoulder more and more of the tax burden Too much of our attention is focused on large, out of state corporations, and we are ignoring our own home grown businesses. It is not right. It is not fair, and it costs jobs. We can do better.
Economic development and education go hand in hand when it comes to realizing our potential. And we definitely can do better on education. As a public school parent, I worry that our officials seem to have forgotten the importance of public education.
It bothers me to read how our schools are doing less for our kids than schools in Georgia and North Carolina. But it seems pretty simple when you know that those states have full day, 4-year-old kindergarten. As a mother, I believe every child in South Carolina should enter first grade ready to learn. Let's accomplish that before we even consider giving our tax dollars away to private schools.
And let's stop using health care to score political points. My family and I have been fortunate to have access to great doctors. Every South Carolinian deserves the same. Compromise may be a bad word to politicians, but it is the way we get business done. Name calling and press conferences won't improve the health care of a single person in this state. So let's say "enough" of that and make health care work for everyone. We know we can do better.
I'm a mom, a wife, and a small business owner, but I'm also proud to be a South Carolina Democrat. After 10 years with Republicans controlling the Governor's Mansion, the Senate, and the House of Representatives, there is no one left to blame. We need a new direction. We need leaders who think more about our state than they do about themselves and their political futures.
It's time for comprehensive tax and spending reform, so that our tax dollars are spent efficiently and responsibly.
And we need real ethics reform to make the system work for us rather than the people who run it.
The scriptures tell us that we have an obligation to the least of these. And the least of these doesn't just mean the poor. It means our children. It means our parents. It means the people in our state who work hard every day just to pay the bills. We should no longer tolerate public officials making decisions based on what is good for them rather than what is good for all of us.
As a woman, we need leaders who care enough to insist that South Carolina does not continue to rank among the worst states for domestic violence. We must do better.
And we must do more to ensure that the physical beauty of our state is not ruined for generations to come. God gave us the most beautiful state in the country, and it's our obligation to protect it.
We need leaders who can make government work for all of us. We need to recognize that no single party has a monopoly on good ideas and that Democrats and Republicans must all work together. To move forward, we must end the strident partisanship, strive for civility, and work together.
It's just that simple: we can do better. And to do better, we need change.
Good night, God bless you, and God bless South Carolina.