3 SC prison workers arrested on inmate sex charges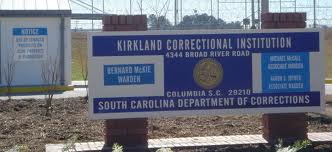 KERSHAW, S.C. (AP) — Three employees at a medium-security South Carolina men's prison have been fired after their arrests on charges of sexual misconduct with inmates.
The Department of Corrections says three workers at Kershaw Correctional Institution were fired Tuesday, several days after turning themselves in to Lancaster County authorities.
Corrections spokesman Clark Newsom says 56-year-old Crystal C. Haynes and 55-year-old Charthenia B. Smith are charged with first-degree sexual misconduct with an inmate of a correctional facility. Fifty-three-year-old Darcy A. Meade is charged with second-degree sexual misconduct with an inmate.
Newsom says in investigation by the Corrections Department's Inspector General is ongoing.
It wasn't known if any of the former prison employees had attorneys or when they would appear in court.