New chair: GOP to repay debt before 2014 elections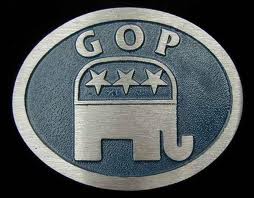 COLUMBIA, S.C. (AP) — South Carolina's new Republican Party chairman says the party will pay off hundreds of thousands in debt before next year's elections.
Matt Moore told reporters Tuesday the party still owes more than $300,000 in legal bills related to more than 200 candidates being removed from primary ballots last year because of paperwork problems.
Moore says the party could have repaid that money already but instead spent it on other campaigns. That included spending about $200,000 on former Gov. Mark Sanford's victory in a special election last month for a congressional seat.
State GOP leaders voted Saturday to make Moore their new chairman after Chad Connelly abruptly resigned to take a job with the Republican National Committee. The party says the 31-year-old Moore is the country's youngest state GOP chairman.
___
Kinnard can be reached at http://twitter.com/MegKinnardAP