Compromise could provide $800M for SC roads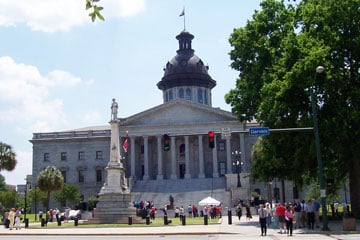 COLUMBIA, S.C. (AP) — A panel of House and Senate members has approved a budget compromise that does not include a pay raise for state employees.
The budget conference committee adopted a tentative agreement late Monday for the fiscal year that starts July 1.
Whether to give employees a 1 percent raise was among the final sticking points. Senate Minority Leader Nikki Setzler says it means employees will see a reduction in their take-home pay, due to scheduled increases in their pension contributions.
Legislators say a compromise earlier Monday on infrastructure funding was critical for an overall budget agreement. It could provide $800 million for road and bridge work across South Carolina through direct contributions, borrowing and federal matches.
The full House and Senate must agree to the compromises. They return Tuesday for a special session.