Charleston Museum gets Beauregard's saddle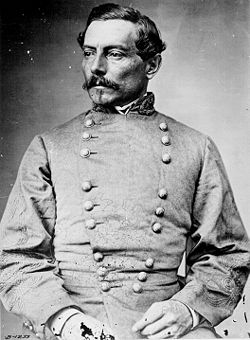 CHARLESTON, S.C. (AP) — The Charleston Museum is displaying a saddle purchased by Confederate Gen. Pierre G.T. Beauregard that was seized by a Union blockade ship in 1862.
The Post and Courier of Charleston reported (http://bit.ly/125YDly) that Beauregard had ordered the saddle that included intricate work and silver-plated brass with the Louisiana state seal for his birthplace.
Beauregard commanded rebel forces that bombarded Fort Sumter in Charleston Harbor to open the war in 1861 and also was responsible for the city's defenses in 1863.
The museum is displaying the saddle until July 18, the 150th anniversary of the Second Battle of Fort Wagner on Morris Island. The battle is depicted in the movie "Glory."
The saddle will then go to the South Carolina Confederate Relic Room and War Museum until the beginning of August.
___
Information from: The Post and Courier, http://www.postandcourier.com