Charleston District Engineer heading to Pentagon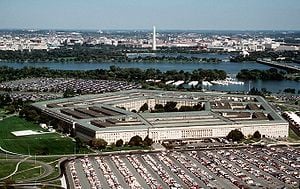 CHARLESTON, S.C. (AP) — The engineer for the Charleston District of the U.S. Army Corps of Engineers leaves this week for a new post at the Pentagon.
Lt. Col. Ed Chamberlayne tells the Associated Press that his time in Charleston involved the type of job he always wanted to do.
Much of Chamberlayne's attention has focused on studies for the proposed $350 million deepening of Charleston Harbor. But during the past two years the corps has also finished one of the world's largest Army dining halls at Fort Jackson in Columbia while an environmental impact statement is also underway for a much-debated gold mine in Fairfield County.
Chamberlayne says one of his proudest moments was cutting the ribbon for a water tank that brought pure water to Orangeburg County residents.