Daughter of SC kidnapping suspect charged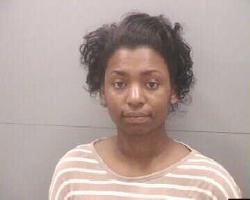 COLUMBIA, S.C. (AP) — The daughter of a man suspected of kidnapping a South Carolina teenager is charged with helping her father dispose of the girl's cellphone.
Richland County authorities say 27-year-old Dominique Grant was arrested Thursday and charged with accessory after the fact. Investigators say she tried to help her father by leaving Gabbiee Swainson's cellphone in Myrtle Beach.
Freddie Grant has been charged with kidnapping the girl, who was 15 when last seen in August. Authorities say Grant had dated the girl's mother. Gabbiee's blood was found on duct tape near Grant's property.
Grant was sentenced to federal prison in April for having bullets in his home when it was searched by authorities. Grant's daughter testified the bullets were hers.
It wasn't known if Dominique Grant had a lawyer.