Floods, washed out roads in soggy South Carolina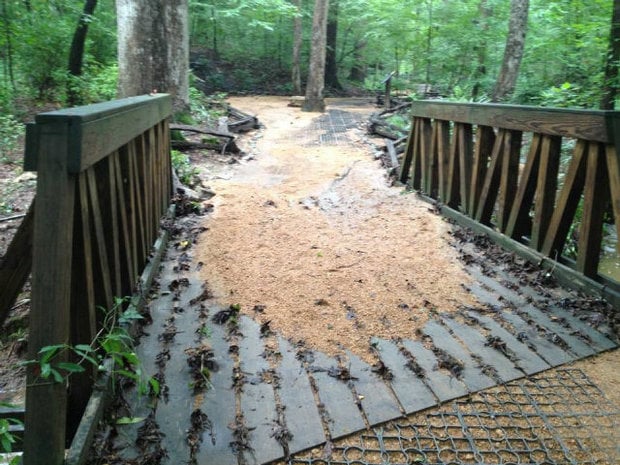 COLUMBIA, S.C. (AP) — A summer of rain has left its mark on South Carolina, undermining dozens of roads, flooding neighborhoods from the mountains to the coast and ruining the South Carolina Botanical Gardens.
It may not be over. With soil moisture at near-record levels, emergency officials worry that if a decaying tropical storm moves over the state and brings more torrential rains, the results could be disastrous.
A volunteer reported to the National Weather Service that parts of Pickens County have received more than 60 inches of rain already in 2013 over the average yearly total. Nearly half of the state's 46 counties have seen at least 40 inches of rain so far.
The record for yearly rainfall in South Carolina is 120.21 inches in 1979, at Hogback Mountain in Greenville County