Dating Website Alleged Rapist Arrested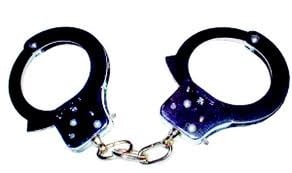 (WOLO) RICHLAND COUNTY, S.C., —
Richland County sheriff's arrested 18 year old Denzil Jones at his home after following "significant leads". Authorities say Jones is accused of using the social dating website "Tagged" to meet woman deputies say he sexually assaulted at gun point on different occasions.
Authorities say three times, Jones allegedly met the victims in the areas of Joe Frazier Court and Smith Street. 
Sheriff Leon Lott is urging anyone who may have been a victim of Jones to contact authorities immediately. Officials are reminding people to always use caution when using social dating websites.
Richland County Sheriff's Department (803)576-3102
(Source: Richland County Sheriff's Department)