Richland County Sheriff's Deputy Charged with Assault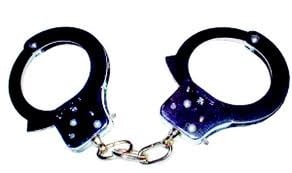 Columbia, SC (Richland County Sheriff's Department)-An incident involving an off duty deputy sheriff and a female patron of a restaurant has resulted in the arrest of that officer. The alleged incident happened Monday at Buffalo Wild Wings on Devine Street in Columbia. Police arrested Deputy Allen Derrick for assault.  Richland County Sheriff Leon Lott and Interim Police Chief Ruben Santiago are looking into the incident and possible violations of their Department's policy and procedures.  Sheriff Leon Lott says at the time of the incident, Deputy Allen Derrick was a sworn law enforcement officer with the ability and authority to make arrests; however, violations of proper procedures may have occurred and if so, appropriate action will be taken.  Deputy Derrick is a retired Columbia Fire Fighter and has worked for the Sheriff's Department for 14 years.  Sheriff Leon Lott stated that Deputy Derrick is currently suspended, without pay, until the investigation is completed.  
   Interim Police Chief Ruben Santiago said that, at the time of the arrest, the Police Department consulted with the 5th Circuit Solicitor's Office on this case and will continue to do so; and that Deputy Derrick was cooperative during the arrest. Sheriff Leon Lott stated that the first of next week, he, the Solicitor and Chief Santiago will be meeting to discuss the particulars of this incident, the charges and the procedures that occurred.