New Protocol Keeps Ex-Inmates off Street Upon Release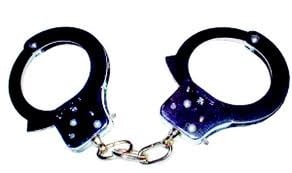 Columbia, S.C.  (CPD/WOLO)  —  A new protocol is in effect for the drop-off of ex-detainees from the AlvinS.GlennDetentionCenter upon their release from jail.
In an expansion of the current partnership with City of Columbia emergency shelter officials, ex-detainees will now be dropped off at the emergency homeless shelter site on Calhoun Street.  Columbia Police Department officials say this is a collaborative effort with the City's service provider at the emergency shelter, Christ Central Ministries. This collaboration will not only offer better emergency services to ex-detainees, but also ensure that proper public safety measures are implemented, as these individuals are released back into society.
The protocol, initiated by Interim City of Columbia Police Chief, Ruben Santiago, seeks to identify a designated central location for ex-detainees who may need immediate emergency services, such as restroom facilities, the use of a telephone or light refreshments, as they arrange for pick-up from the shelter. The crime prevention measure will also focus on decreasing foot traffic and increasing proper transport and service provision.
"The goal is to provide a safe environment for communities and businesses by minimizing foot traffic through our hospitality areas and residential locations, while seeking a compassionate approach for the people who may need services when released," said Santiago.
Santiago says the first weekend the protocol was in place suffered some communication mishaps, but, for the most part, was successful.