Report: Number of SC prisoners drops, saves money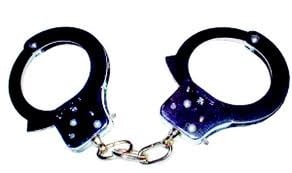 COLUMBIA, S.C. (AP) — A new report says South Carolina's prison population fell almost 3 percent in one year, saving taxpayers more than $5 million.
The State newspaper reported (http://bit.ly/18uiAlY) that sentencing reform is to credit for the savings. A 2010 law strengthened penalties for violent crimes while offering alternative sentences for nonviolent offenses.
A report from the state Sentencing Reform Oversight Committee says nonviolent offenders now make up 34 percent of the state's prisoners, compared to more than half in 2002.
Now lawmakers are arguing over how to spend those savings with some wanting part to go to the Department of Probation, Pardon and Parole Services. The number of people on probation has grown by 8 percent since 2010. Others say the agency should be merged with the state Department of Corrections.
___
Information from: The State, http://www.thestate.com