Army listens to SC citizens on possible Fort Jackson cuts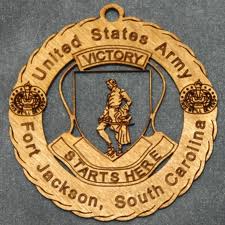 COLUMBIA, S.C. (AP) — U.S. Army officials have begun meeting with supporters of Fort Jackson as the service mulls budget cuts that threaten half the 7,000 military and civilian jobs at the service's largest training installation.
A five-member Army delegation led by Brig. Gen. Roger Cloutier (kloo-TEE'-ay) met Thursday morning with Columbia Mayor Steve Benjamin and others concerned about the cuts.
In the afternoon, a "listening session" was being held where Gov. Nikki Haley, Fort Jackson commander Maj. Gen. Bradley Becker, and local citizens were to speak.
The session is one of 30 the Army is holding around the country.
If the congressionally-approved cuts go ahead, the Army says it would have to slash troop levels from 500,000 to 420,000 soldiers and severely shrink installations like Fort Jackson.