Clemson defense doesn't want to surrender top spot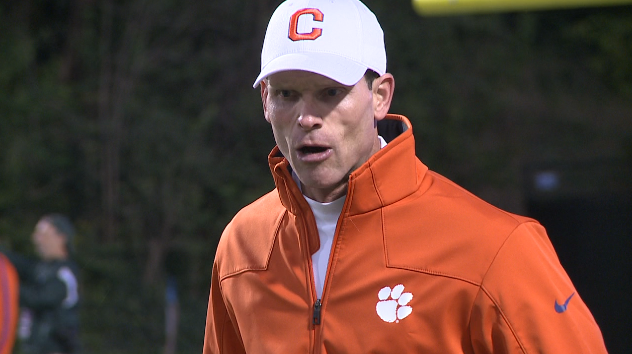 CLEMSON, S.C. (AP) — Defensive coordinator Brent Venables said the Clemson defense worked too hard to get to No. 1 to give up simply because it lost eight starters.
The defense had been a college football joke — remember West Virginia's 70-33 Orange Bowl win after the 2011 season? — when Venables was hired to toughen it up. No one's laughing these days as Clemson led the country with just 260 yards a game allowed last fall.
Now, Venables has his work cut out for him at Clemson's spring practices the next few weeks, grooming backups to replace the eight starters gone from last year's top-ranked group.
One of those senior starters, safety Robert Smith, was at practice Wednesday and told his former teammates to continue working hard to maintain their top-tier status.