John Bolton set to attend Citizens United forum in SC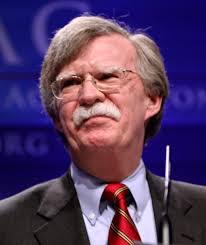 COLUMBIA, S.C. (AP) — An upcoming South Carolina gathering that features a number of potential Republican presidential contenders has added another name to the guest list.
Organizers of the May 9 summit organized by Citizens United and U.S. Rep. Jeff Duncan told The Associated Press this week former U.S. ambassador to the United Nations John Bolton would be appearing.
Bolton joins speakers including former Hewlett-Packard chief executive Carly Fiorina, Texas Gov. Rick Perry, and U.S. Sens. Ted Cruz and Lindsey Graham.
Louisiana Gov. Bobby Jindal, Former Pennsylvania Sen. Rick Santorum, former New York Gov. George Pataki and U.S. Rep. Marsha Blackburn, R-Tenn., are also scheduled to attend.
___
Online:
http://scfreedomsummit.com/