Deputies find moonshine still in Kershaw County home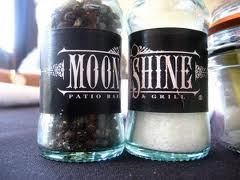 LUGOFF, S.C. (AP) — Kershaw County Sheriff Jim Matthews says his deputies have found what may be the first moonshine still in his county in 20 years.
Matthews said in a news release Thursday that deputies checking on a tip went to 59-year-old William Branham's home near Lugoff and watched him make moonshine in an outbuilding.
Matthews says deputies found 48 bottles of moonshine in several different flavors along with a still and ingredients. They also found a notebook listing Branham's customers.
The sheriff says Branham told them he sold the moonshine for $20 a quart and could make about 52 quarts a month.
Branham is charged with possession of a working distillery. He faces up to six months in jail if convicted. It wasn't known if he had a lawyer.