Archaeologists pluck 3 Civil War cannons from river site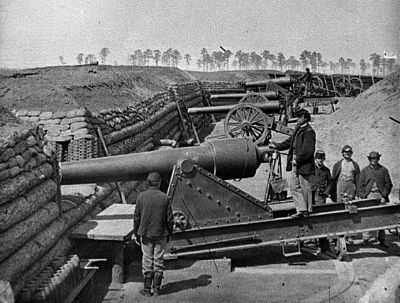 COLUMBIA, S.C. (AP) — Archaeologists have pulled three heavy cast iron Civil War cannons from the waters of a South Carolina river where they were hidden for 150 years.
Using a front loader's mechanical arm, the three weapons were plucked from the muck of the Pee Dee River on Tuesday morning.
South Carolina state archaeologist Johnathan Leader says the cannons are in pristine condition because they were in fresh river water, not salt water. Confederate forces pushed the cannons into the river from a gunboat to keep Union forces from seizing them in 1865.
Researchers from the University of South Carolina's Institute of Archaeology and Anthropology have been working since 2009 at the site of the Confederate Mars Bluff Navy Yard, located east of Florence along the Pee Dee River.