Clean-up continues for Johns Islanders after Friday's tornado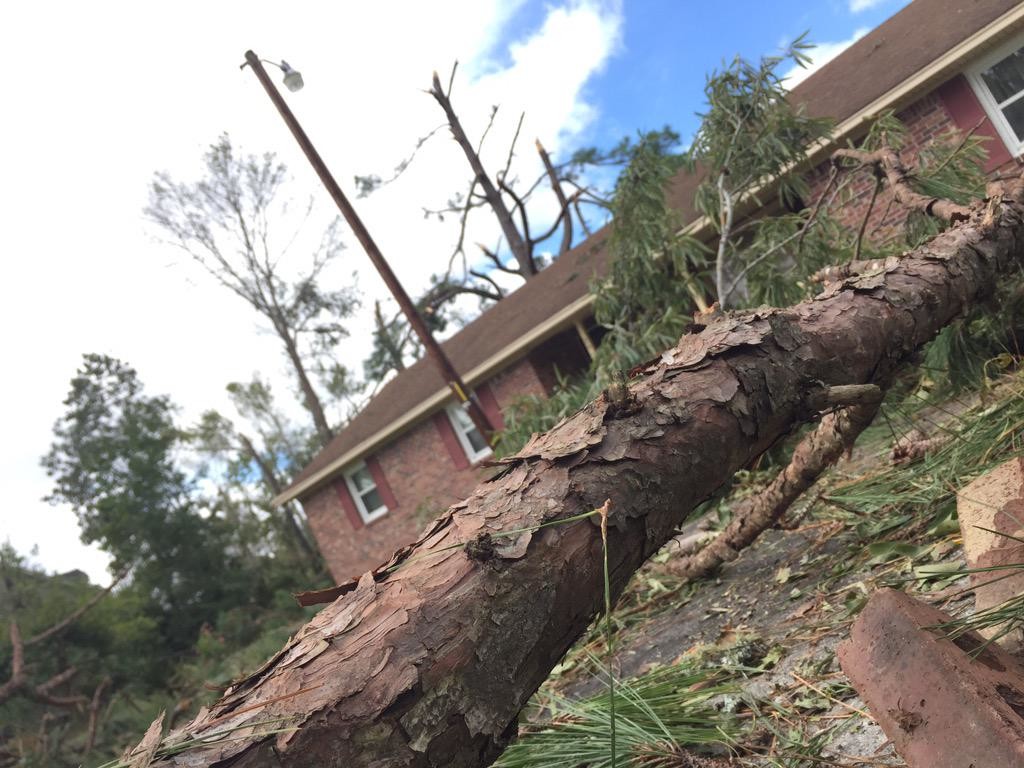 JOHNS ISLAND, S.C. (WCIV) — Three days after an EF-2 tornado touched down on Johns Island, people are still cleaning up downed trees and debris. Neighbors there say it's definitely a work in progress.
It's still clear that a tornado ripped through a neighborhood off Old Pond Road on Johns Island, but after the devastating storm the community is stronger than ever.
"We have had a lot of support and everyone has come together, help brought us food, water. We have had a lot of help cleaning up around our house and we have been helping neighbors," said Sydney Smith, whose family's home was significantly damaged in the tornado. "Everyone has just come together as a community."
Their house was damaged but the Smith family is just glad they are all okay. Syndey, only a high school sophomore, has shown resilience and is hoping this bad experience will help her grow.
"I'm looking to be able to become a stronger person, be able to provide more help in my community. I'm looking forward to more of a better place almost like a better living community." she said.
The Smiths expect it will take three months before their house is in order again.
Everyone affected has rallied together. Nerine Ramlogan got a call from a friend letting him know that his house had been damaged. He flew home from New York on Friday.
"I was just devastated. It was unbelievable — I couldn't believe my eyes," Ramlogan said.
But despite all the damage, he says his friends and neighbors have gotten him through.
"I had two tractors and about 10 people volunteer to help me, and the neighbors came and helped, which is very good. It was great. People get together in a tragedy like this and help out," he said.
People nearby are continuing to clean up their yards while working with insurance companies about getting their homes repaired. Everyone is ready to move forward although for some getting back to normal will take months.
Video courtesy of ABC News 4: