Ex-Virginia Gov. Gilmore officially enters SC GOP primary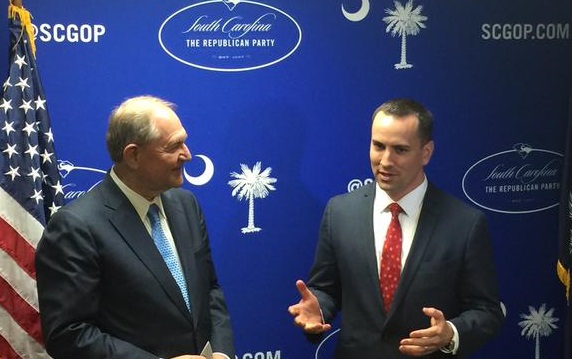 COLUMBIA, S.C. (AP) — Presidential hopeful Jim Gilmore has made a special trip to South Carolina to make his candidacy in the state official.
The former Virginia governor stopped by the state Republican Party headquarters in Columbia on Tuesday to file his paperwork for the first-in-the-South primary in February.
Gilmore entered the presidential race in July. The former Army intelligence officer completed one term as Virginia's governor in 2002 and chaired a congressional panel that assessed America's capabilities to respond to a terrorist attack.
After filing his papers, Gilmore told The Associated Press that he has the best presidential qualifications among the candidates and knows the most about foreign policy. Gilmore also says he's less theatrical than some candidates but believes voters will take his message seriously once he gets more exposure.