Towles throws 2 TDs as Kentucky upsets No. 25 Missouri 21-13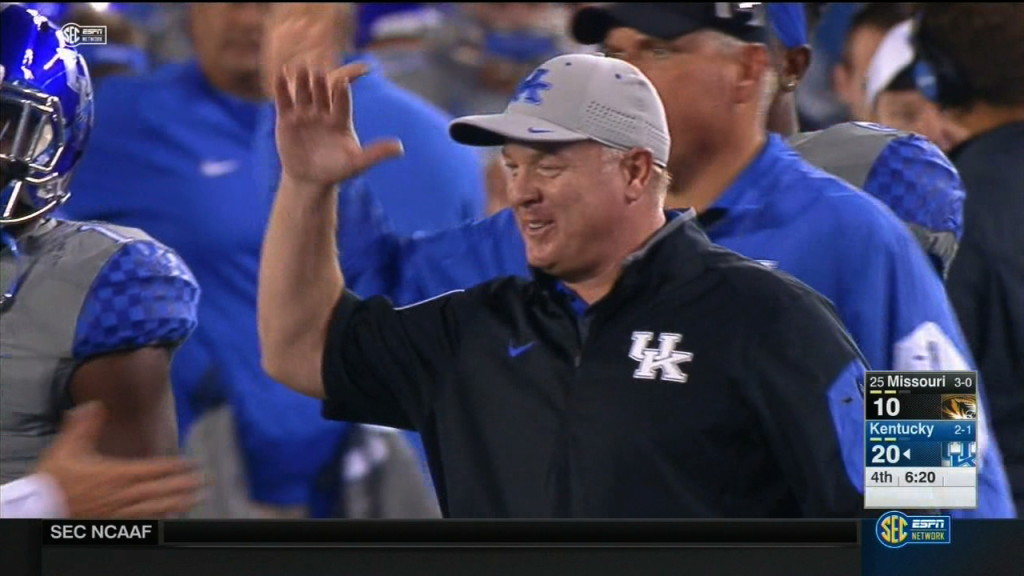 LEXINGTON, Ky. (AP) — Patrick Towles threw two touchdown passes and ran for another score to lead Kentucky past No. 25 Missouri 21-13 on Saturday night, ending the Wildcats' 18-game losing streak against ranked teams.
Towles' arm and feet were critical in the Wildcats' first upset of a ranked team since beating No. 18 South Carolina 31-28 in Lexington five years ago. The junior threw TD passes of 24 yards to tight end C.J. Conrad in the third quarter and the 5-yard clincher to Dorian Baker with 6:20 remaining, and fuel a small celebration on the field with some of the 58,008.
Towles was 22 of 27 passing for 249 yards and ran for 21 yards, including a 14-yard TD in the second quarter. His performance helped the Wildcats (3-1, 2-1 Southeastern Conference) gain 369 yards against the nation's fourth-ranked defense and snap a school-record, 11-game road winning streak for the Tigers (3-1, 0-1).