Newberry Wrestling Coach Resigns
By NC SID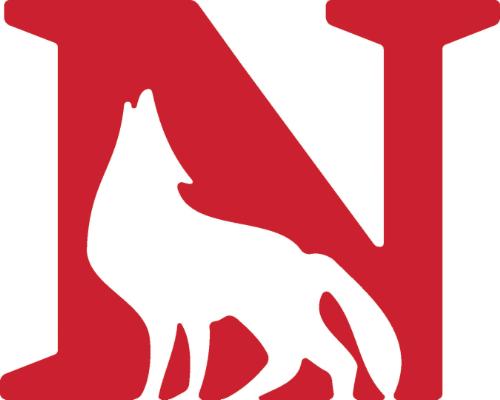 NEWBERRY, S.C. (NC SID) — Newberry College wrestling head coach Jason Valek has announced he will resign with the end of the 2015-16 season.
"As the founding coach for our wrestling program, coach Valek has made a lasting impact," said Newberry College president Dr. Maurice Scherrens. "The future success of the program will be built on the foundation he laid during his tenure at the College."
Valek has overseen the Wolves' wrestling program since its inception in 2004 and led Newberry to eight Top 20 finishes at the NCAA Division II National Championships, including a 17th place finish in Sioux Falls, S.D., for the current season. Newberry was the NCAA Division II National Runner-Up in 2009.
Valek coached 72 NCAA Division II National Qualifiers, 33 NCAA Division II All-Americans, three Division II National Champions, three Division II national runner-ups, a National Collegiate Wrestling Association (NCWA) National Champion and three NCWA All-Americans. Newberry won seven Super Regional championships, with six consecutive championships from 2008-13.
The scarlet and gray had a dual record of 194-46-2 under Valek's direction. Newberry consistently placed in the top five at the National Wrestling Coaches Association National Duals, with runner-up finishes in 2009, 2010, 2012 and 2014. The Wolves won the inaugural Eastern College Athletic Conference Division II Wrestling League title in 2016 with an undefeated 6-0 conference record.
"The Newberry College wrestling program has been built to encourage success both on and off the mat," Valek said. "We have created a culture of excellence and a national presence that will endure thanks to the foundation we have laid."
The Wolves were successful in the classroom, earning a top 15 national placement in team grade point average in 2014-15. Numerous wrestlers earned individual academic honors, including four CoSIDA Academic All-Americans and 21 NWCA All-Academic selections.
The Newberry program was awarded the top collegiate program in the Carolinas in all divisions each year from 2008-12. In addition, Valek served as the president of the NCAA Division II Wrestling Coaches Association, was an executive board member of the National Wrestling Coaches Association and was on the NCAA Division II Wrestling Committee, all while earning five Coach of the Year awards – three at the NCAA Super Regional Tournament and two at Newberry College.
"I am very proud of what we accomplished over the past 12 years," Valek said. "I am forever indebted to all those who took a chance on me and the legacy we built together. I am eternally grateful to our student-athletes for the opportunity to coach, mentor and love them as sons."
Valek leaves the wrestling program in good hands and said he looks forward to focusing on his camp business and spending time with family, Catherine and Jax.
A national search for a new head wrestling coach will begin immediately, with associate head coach R.C. LaHaye leading the program in the interim.