SLED Investigating Deadly Officer-Involved Shooting in Myrtle Beach
An officer-involved shooting in Myrtle Beach early Saturday morning left one man dead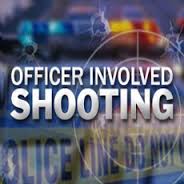 MYRTLE BEACH, S.C. (WOLO) – The State Law Enforcement Division is investigating an officer-involved shooting that left a 55-year-old man dead in Myrtle Beach early Saturday morning.
Officials with Myrtle Beach Police Department say three officers have been placed on administrative duty, per protocol, after responding to reports of a suspicious person at 21st Avenue North and Robert Grissom Parkway.
They say the officers saw that the victim, Donald White, had a gun and tried talking to him, calling a negotiator to the scene.
The department says the officers fired, when they feared for their lives.
The Horry County Coroner said White died from multiple gunshot wounds to the chest.
This is the 11th officer-involved shooting in South Carolina so far this year. Last year, there were 48 in the state.