US House district lines debate goes nowhere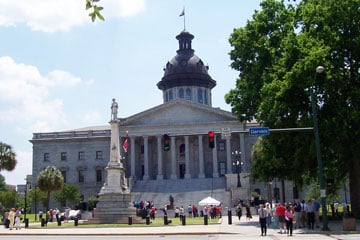 COLUMBIA, S.C. (AP) — South Carolina state senators haven't made much progress on a plan to redraw U.S. House district lines.
After hours of debate Monday they adjourned without adopting any of the dozen amendments that will shape who represents South Carolina in the U.S. House.
Debate has centered on a proposal that would draw Chesterfield County and the beach portions of Georgetown County into a new 7th District.
Redistricting is a once-a-decade process needed to make sure political district lines reflect population changes revealed by the U.S. Census. South Carolina is picking up a new 7th District because population increased.
___
Follow Jim Davenport on Twitter at http://twitter.com/jimdavenport_ap