Two WWII-era practice bombs found near Columbia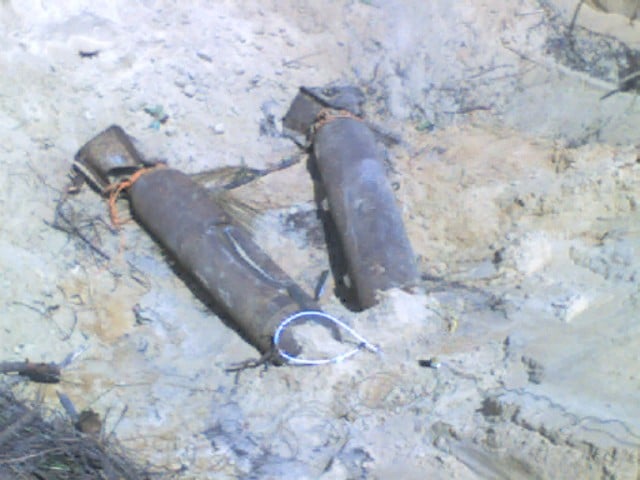 COLUMBIA, S.C. (AP) — Two World War II-era practice bombs have been found in a neighborhood in northeast Richland County.
Sheriff's deputies say the practice bombs with small explosive charges were found Monday by a construction crew at the site for a new church.
The sheriff's department bomb squad detonated the devices near The Summit neighborhood.
Paul Hill with The Summit's board of directors says many of those living in the 2,200 homes in the neighborhood are used to explosives being found in the old military training area.