SC Democrats plan lawsuit over US House plans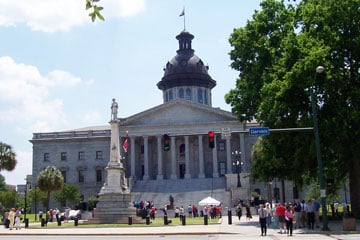 COLUMBIA, S.C. (AP) — South Carolina Democratic Party Chairman Dick Harpootlian says a lawsuit will be filed within two weeks over the U.S. House district plans the Justice Department says it won't challenge.
The Justice Department said Friday it won't challenge plans approved by the GOP-dominated Legislature that include putting a new U.S. House district in the state's northeastern corner along the coast.
Harpootlian said Monday he's preparing a lawsuit to challenge those plans. He said the Justice Department uses outmoded thinking to support creating districts that are majority black. He points to support among white voters in South Carolina for President Barack Obama in the 2008 election and last year's election of U.S. Rep. Tim Scott as signs candidates' race no longer determines elections.
He favors districts where black voters are more dispersed.