SC Highway Patrol dedicates fallen trooper statue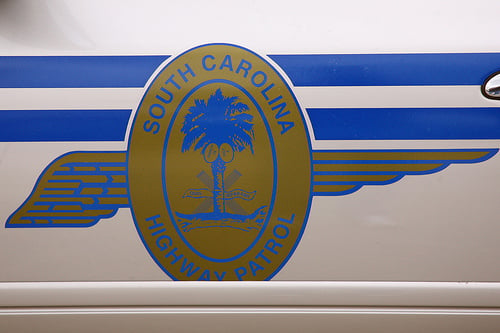 BLYTHEWOOD, S.C. (AP) — The South Carolina Department of Public Safety has dedicated a memorial at its headquarters to the 50 highway patrolmen who have died in the line of duty.
The ceremony Friday unveiled the black granite marker in front of dozens of family members of the fallen troopers. Pictures were displayed nearby.
Cutting the ribbon on the new memorial were the families of Ralph McCracken, who died in 1931 when his motorcycle hit a mail carrier in Fairfield County and Kevin Cusack, killed when his cruiser crashed while on patrol in Lancaster County in 2010.
Since the Highway Patrol was organized in 1930, nearly one in five officers killed in the line of duty in South Carolina has been a state trooper.
___
Online: http://www.scdps.gov/schp/in_memory.asp