SC Senate confirms 2 parole board members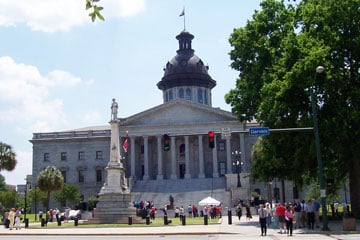 COLUMBIA, S.C. (AP) — South Carolina lawmakers have confirmed the appointments of two members to the state's Board of Paroles and Pardons.
State officials said this week that senators confirmed the appointment of Henry S. Eldridge of Tega Cay. Lawmakers also approved the reappointment of Karen Walto of Charleston.
Eldridge is retired from the Bayer Corporation Pharmaceutical Division. He holds a chemistry degree from Charleston Southern University and served in the U.S. Army in Vietnam.
This is Walto's second term on the board. She has previously served on the South Carolina Juvenile Parole Board, the Foster Care Review Board and the Governor's Task Force on Juvenile Justice.