Legislators return to Columbia to pass budget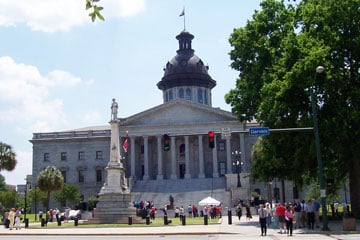 COLUMBIA, S.C. (AP) — Legislators have approved a compromise that could fund $800 million in road and bridge work.
Both the House and Senate approved Tuesday the infrastructure agreement considered essential for approval of the overall budget.
The Legislature came back to Columbia this week to finish their work on the state budget for the fiscal year that starts July 1.
The infrastructure agreement won the required super-majority approvals, with votes of 95-11 in the House and 35-5 in the Senate. It had to be put in a measure separate from the budget to direct how the money would be spent. The plan designates up to $141 million in state taxes toward infrastructure in 2013-14. Borrowing and federal matches could push total spending to $800 million.
Legislators hope to approve the budget compromise Wednesday.