49ers Place Marcus Lattimore On IR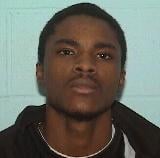 COLUMBIA, S.C. (WOLO) — Former Gamecock and current San Francisco 49ers rookie Marcus Lattimore has been placed on injured reserve.
The running back is returning to football after suffering a severe knee injury in October 2012.
The fourth-round pick of the 2013 NFL Draft has been practicing with the 49ers for the past three weeks, testing out his surgically repaired knee.
While he has experienced setback-free workouts with the team, Lattimore will have to wait until next season to make his first NFL appearance.
Despite being placed on the IR, Lattimore said the three-week practice window helped him regain his confidence.
"This extra time is just going to give me enough time to get comfortable without the brace I was wearing and go out there and play like nothing ever happened," Lattimore told CSNBayArea.com. "Three weeks, and I got better every week. And that was my main goal, to get better every week. The soreness went down every week."
"I was out there moving around and being myself. And I know the things I have to work on now," Lattimore continued. I know I still got it. Going into next year, I can't wait."
Lattimore will be sidelined for the rest of the 2013 season but is expected to take part in the team's off-season practices.
He is expected to play his first NFL game in 2014.