Sheriff: Miles Gunshot Wound Self-Inflicted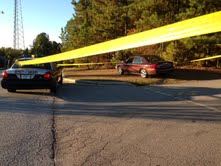 Richland Co., S.C. (WOLO)– "We have recovered his gun from the trunk of his car that our ballistics has proved to be the one that shot him in the arm," says Richland County Sheriff, Leon Lott
In a two minute press conference, Sheriff Lott summed up the story behind the shooting involving former Gamecock running back, Kenny Miles. 
"Kenny Miles is now cooperating with us and his gunshot wound was self inflicted," says Lott
Lott would not say why Miles allegedly shot himself nor what he was thinking before doing so. 
Kenny Miles, himself, didn't say either. In a statement released Tuesday Miles says, "Last week I made a big mistake by not being up front about how the shooting occurred. I was not involved in any criminal activity."  
Rumors have swirled over the past week after it was first reported that Miles was the victim of an armed robbery. Sheriff Lott later stated that wasn't true. 
In his statement Miles says, "I was scared and worried how my actions would be perceived. I only made matters worse by not telling the truth." 
Miles, who works as a support clerk at the Office of the Attorney General, is currently on a 30 day unpaid, medical leave of absence. 
Miles ended his statement by saying, " I appreciate the support and prayers of the Gamecock Nation. I want you to know that I do not take your support lightly or for granted. I only hope that you will forgive me and allow me to earn your trust back over time."
At this time, Miles has not been charged. But, Lott says charges are forthcoming. 
"He is still under a doctor's care. Once he is physically able, we will serve a warrant on him for filing a false police report and he will be arrested and charged with that crime," says Lott.