Special Election Results: Columbia's Strong Mayor Referendum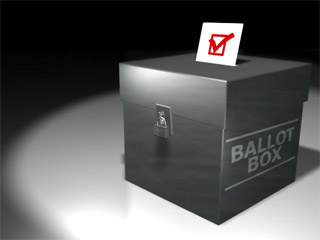 COLUMBIA, S.C. (WOLO) – The polls are closed, and voters have come to a decision about how the City of Columbia should be run.
We have the results from Tuesday's Special Election on the Strong Mayor Referendum.
Here is what they had to say:
With 72 of 72 precincts reporting,
Yes- 5,055 votes
No- 6,684 votes
Around 9:15pm Tuesday night, Columbia Mayor Steve Benjamin offered a concession speech on the proposal.
We will hear from him during ABC Columbia News at 11.
Let's take a quick look back at how this issue came to be.
During the summer, Columbia Mayor Steve Benjamin proposed switching to a strong mayor form of government.
He brought it before City Council on August 13th for members to discuss, and they ended up voting down the proposal. It meant local residents would not have the opportunity to vote on the issue.
The move prompted a group known as "Let Columbia Vote" to launch a Web site, allowing residents to sign a petition that would put a strong mayor referendum on the ballot in November.
Meanwhile, during a September meeting, City Council members did not to wait to see if thousands of signatures from that petition would be certified. In a 4-3 vote, they favored a decision to let the people decide if they wanted to change the city's form of government.
A second and final vote was held a week later, which led to Tuesday night's Special Election. Members decided to send voters back to the polls on December 3rd…rather than have them vote on the issue during the General Election in November.
That decision did spark controversy. Some city officials said it was a waste of taxpayers' money to hold a separate election.
The final piece of the puzzle came on September 20th. That's when city officials received the certified petition results from the strong mayor referendum from the Richland County Election Office. A total of 11,063 were required. Election officials report they were able to certify that amount, plus an additional 694 signatures.