SC's Medicaid agency to start receiving data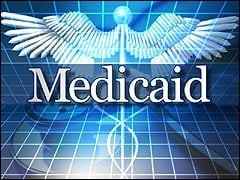 COLUMBIA, S.C. (AP) — South Carolina's Medicaid agency expects to start receiving data it can use to enroll Medicaid-eligible residents who applied for health insurance through the federal online marketplace.
Deputy Director John Supra says an estimated 10,000 people will be added to Medicaid rolls when the agency processes the backlogged applications that should start arriving next week. The applications date to Oct. 1, when the problem-riddled federal website went live.
The website was designed to help people buy private insurance under President Barack Obama's health overhaul. If shoppers qualified for Medicaid, the site was supposed to send their data to the Medicaid agency in their state. That did not work as planned for the 36 states using the federal site.
Federal officials have not said how many states are receiving complete files yet.