SC House panel to discuss anti-gang bill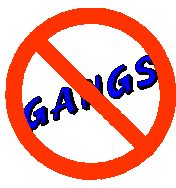 COLUMBIA, S.C. (AP) — A bill that would tack on extra prison time for a crime that benefits a criminal gang in South Carolina is up for debate in a House panel.
A House Judiciary subcommittee is scheduled Wednesday to discuss legislation that would increase the maximum prison time for crimes committed by gang members. For most crimes, the extra punishment would be between one and five years. But life imprisonment could result for some felonies.
The bill is also intended to make it harder for gang members to be released on bond pending trial.
And it would revise the definition of a criminal gang, to consist of as few as three people organized to commit crimes.