Clemson Edges EMU In Opening Weekend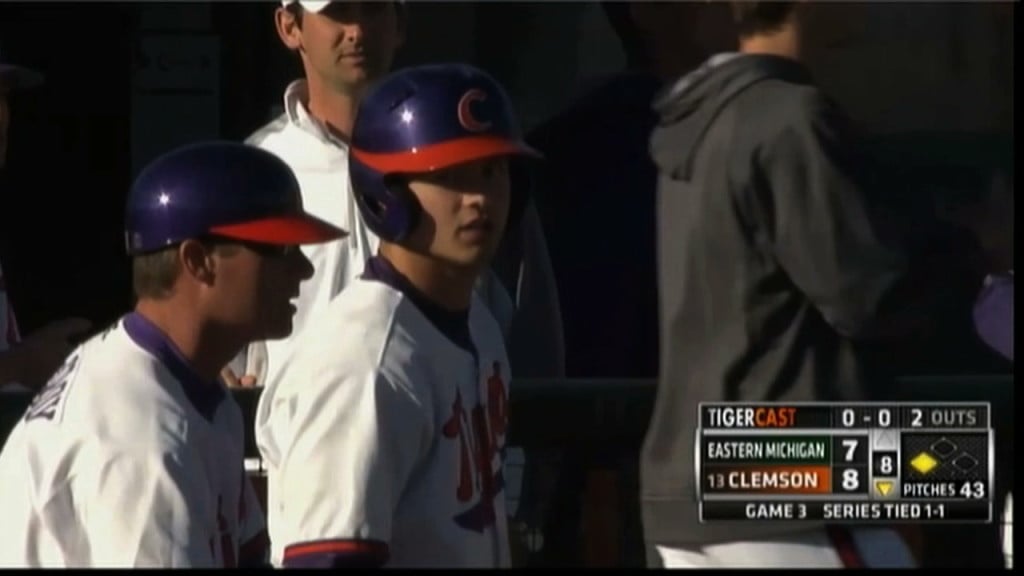 Clemson University Overall Season Record: 2-1 ACC Regular-Season Record: 0-0 Last Week: 2-1 Fri.
L, Home vs. Eastern Michigan, 5-6 (10) Sat.
W, Home vs. Eastern Michigan, 5-3 Sun.
W, Home vs. Eastern Michigan, 9-7 Next Week Fri.
Home vs. Maine, 4:00 PM Sat.
Home vs. Maine, 2:00 PM Sun.
Home vs. Maine, 12:00 PM Quick Hits The three Eastern Michigan games were decided by a total of five runs. Head Coach Jack Leggett picked up career victories #1,265 and #1,266. He is only one win shy of the late Ron Fraser's total of 1,267. Fraser is in 10th place in all-time wins at the Division I level. Clemson batters totaled 10 stolen bases and 14 walks against only 17 strikeouts in the series. Clemson pitchers combined for 27 strikeouts against only four walks in the series. Red-shirt freshman Andrew Cox went 4-for-9 (.444) with a .615 on-base percentage in his first three games as a Tiger. Steven Duggar went 5-for-12 (.417) with four steals in the series. He has hit safely in 12 straight games, including the last nine games of 2013. Matthew Crownover struck out a career-high nine batters in 5.0 innings pitched on Saturday to earn the win.