Orangeburg hospital patients warned about bats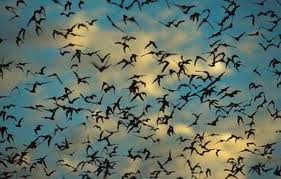 ORANGEBURG, S.C. (AP) — South Carolina health officials want anyone who stayed in the east wing of an Orangeburg hospital this year to call them.
The Department of Health and Environmental Control says those patients at the Regional Medical Center could have been exposed to bats and might have a possibility of contracting rabies from a bat bite.
Officials say they have not discovered any bat bites at the hospital, but bats have small teeth and bites can go unnoticed.
DHEC and federal officials are notifying 800 patients and 300 staff members that could have been exposed. The hospital says the bats likely got into the building during a roofing project.
The DHEC hotline is 1-800-868-0404. The Regional Medical Center also has its own hotline at 803-395-3837.