Haley's choice to run DHEC faces tough questions in Senate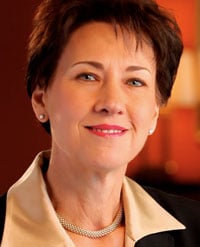 COLUMBIA, S.C. (AP) — Eleanor Kitzman is insisting to senators she'll remain independent of her longtime friend, Gov. Nikki Haley, if she's confirmed as director of South Carolina's public health and environmental agency.
Kitzman faces a tough confirmation process in the Senate. Hearings began Thursday.
Senators question why Kitzman was the only candidate for running one of the state's largest agencies, particularly when she has no background in health care or the environment.
Kitzman says she told Haley last November she was returning to South Carolina. Haley later asked if she'd be interested in leading the Department of Health and Environmental Control. When she said yes, her friend gave her name to the board chairman. Haley appoints all board members.
Ann Timberlake with the Conservation Voters says it sounds like Kitzman needed a job.