Shealy tells sister's story during domestic violence debate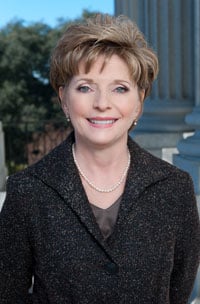 COLUMBIA, S.C. (AP) — The South Carolina Senate's only woman told colleagues about her sister's 30-year struggle with an abusive husband as she tried to get senators to pass a bill with tougher sentences for domestic violence.
Sen. Katrina Shealy said Tuesday her sister knew she was in a dangerous marriage, but was scared to leave because her husband threatened to kill her and her children.
The Lexington Republican says days after her sister finally left, her husband killed himself on the hood of her car. He wrote several suicide notes, including some where he talked about killing his wife before himself.
The Senate has debated the domestic violence bill since last week and adjourned without voting Tuesday. A sticking point is a provision keeping people convicted of domestic violence from owning a gun.