SC police shooting rates at 15-year high after teen killed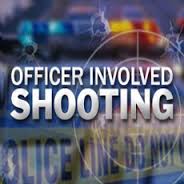 COLUMBIA, S.C. (AP) — A 19-year-old man has been shot and killed by a Seneca police officer as the rate of officer-involved shootings in South Carolina this year continues at a 15-year high.
Oconee County Coroner Karl Addis says Zachary Hammond was shot during an undercover drug investigation around 8:20 p.m. Sunday in a fast food restaurant parking lot.
Seneca Police Chief John Covington says an undercover officer arranged to buy drugs from a woman passenger in Hammond's car. Authorities say Hammond was shot twice in the chest after accelerating toward the officer.
The chief didn't release the officer's name.
The State Law Enforcement Division is investigating. SLED says it is the 28th officer-involved shooting this year. The state is on pace for 49 shootings, eclipsing the 45 shootings in 2012.
___
Follow Jeffrey Collins on Twitter at http://twitter.com/JSCollinsAP