Watson Watch: No. 12 Clemson QB looking for fast start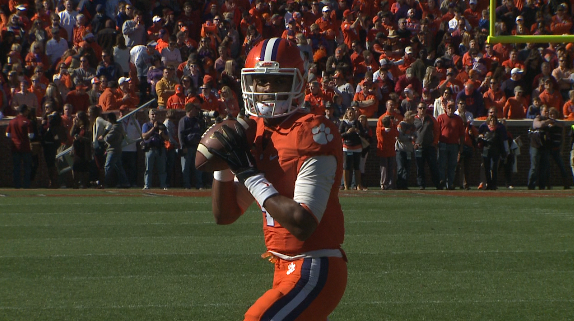 CLEMSON, S.C. (AP) — Clemson quarterback Deshaun Watson says he is ready for whatever comes his way.
The same might not be true of the 12th-ranked Tigers, whose selection as Atlantic Coast Conference favorites is contingent of Watson behind center.
Watson could be starting a transcendent, Heisman Trophy-winning season when Clemson opens against Football Championship Subdivision opponent Wofford on Saturday. Or it could be a matter of time before Watson is again the injured star on the sidelines, TV cameras catching him in street clothes as the Tigers struggle to overcome his loss.
Watson cracked his collarbone in the spring of 2014, broke a bone on his hand last October then tore the ACL in his left knee last November.
Clemson coach Dabo Swinney, however, says it's premature to label Watson injury prone.