Planned Parenthood: Correction plans should address concerns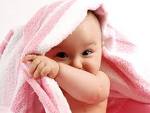 COLUMBIA, S.C. (AP) — Planned Parenthood officials say plans being submitted to the state's public health agency should bring its Columbia clinic into compliance and remove the possibility of forced closure.
Regional president Jenny Black said in a statement Monday that Planned Parenthood will submit its correction plan.
Earlier this month, the Department of Health and Environmental Control suspended the licenses of two of the state's three abortion clinics. They had until Monday to address the violations and a pay a fine.
In lifting sanctions Friday against the Greenville Women's Clinic, the agency noted Planned Parenthood had not yet submitted plans. Planned Parenthood must pay a $7,500 penalty. The Greenville Women's Clinic paid its $2,750 fine.
Violations cited at both included incomplete records and performing an abortion sooner than 60 minutes after an ultrasound.