The Latest: Rivers in eastern South Carolina receding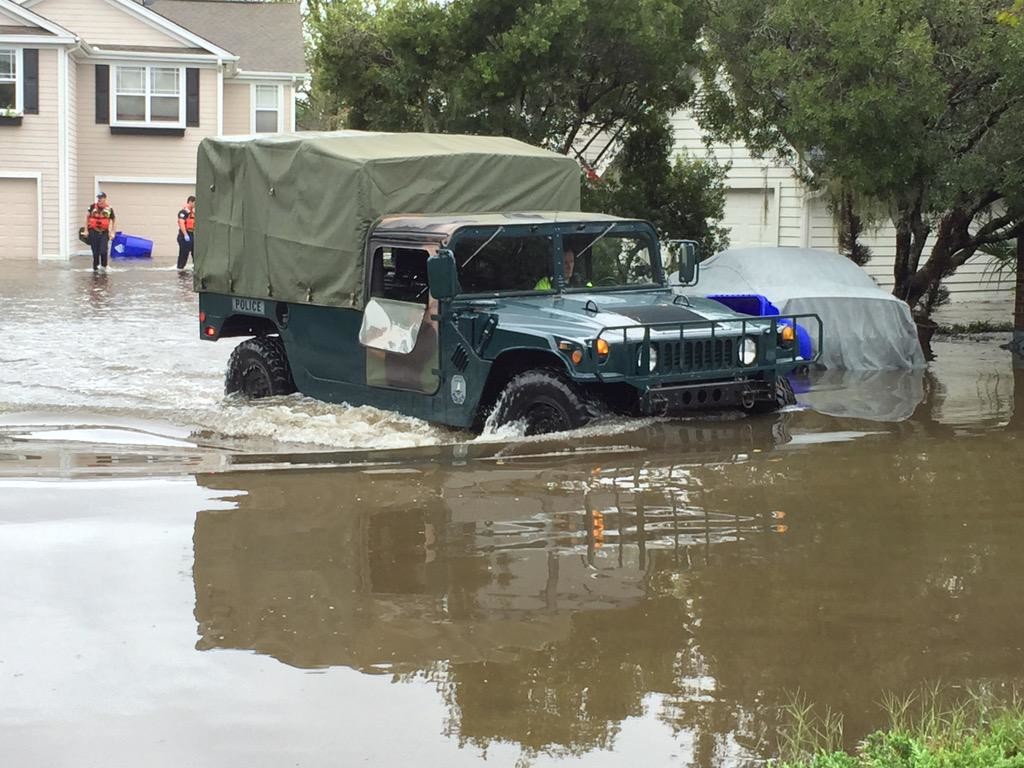 COLUMBIA, S.C. (AP) — The latest on the flooding from a rainstorm that pounded South Carolina (all times local):
7:39 a.m.
Rain-swollen rivers in eastern South Carolina are finally beginning to recede after this month's historic rains.
The National Weather Service on Monday reports that the Waccamaw River at Conway is now at 15.9 feet, down from 16.2 feet over the weekend. But still there is major flooding in the area where flood stage is 11 feet.
The Santee River near Jamestown is now at about 21 feet, down a foot from over the weekend. There is still moderate flooding in the area where flood stage is 10 feet.
And in Orangeburg, the north fork of the Edisto River is back down to 8 feet. That's flood stage in the area. But with weekend rains, that river is expected to rise again, cresting at over 9 feet by Thursday, causing minor flooding.
___
6:35 a.m.
Transportation officials in South Carolina say more than 300 roads and bridges are still closed more than a week after flooding rains across much of the state.
The agency said parts of 224 roads were still closed early Monday.
The report also said 98 bridges remained closed because of damage or worries that bridge supports might be damaged.
Work also continues to repair 13 small bridges on Interstate 95 in Clarendon County. A 16-mile-stretch remains closed where the major East Coast highway goes through lowlands and swamps and over the Black and Pocotaligo rivers.
DOT hopes to have I-95 reopened in a few days. Drivers on I-95 currently have to take a 168-mile detour through Columbia instead of the normal 74-mile drive from Interstate 26 to Interstate 20.